Exciting times – you have decided to give your bathroom or shower a decorative finish but aren't sure how much wetwall you will need. Right? Don't worry – it is not hard to work out. In this feature, we will be looking at different project types and how many waterproof cladding panels you will need. From the off, we have to say it is important to buy enough panels. The last thing you want is to start a project and not have enough materials to complete it.
The great thing is that we stock wetwall in a range of panel sizes, so you can tailor your order to best suit your needs. It if often worth buying one or two extra panels to allow for any oversights or miscalculations. It goes without saying, you should measure both the height and width of the area you want to decorate. Then check your final measurements against our available panel sizes.
You can achieve a flawless, watertight result that looks top notch for literally years. Just follow our guide below to ensure the right coverage. If you are looking for advice on installation, you will find full instructions in our blog section. Still not sure? Get in touch. We are here to help.
Using decorative cladding in bathrooms and showers
Decorative cladding can be used in more than one way. In a shower, for example, a wetwall is usually used throughout. However, in a bathroom setting, you have a choice. You can either clad walls around the bath, go for a feature wall look or clad the entire bathroom. It is all down to personal choice and the finish you want to achieve. It is worth bearing in mind, that you can mix and match our stunning wall panels with accessories like vanity tops and bathroom flooring.
Our panels are designed to provide perfect cover for most wall heights. Pay attention to widths and then calculate the overall number of panels you will require. Our most popular panel sizes are available in either clean edge or tongue and groove finishes. Choose the one that will best suit your installation method. Choose wetwall panel sizes from 2420mm x 590mm to 2420mm x 1200mm.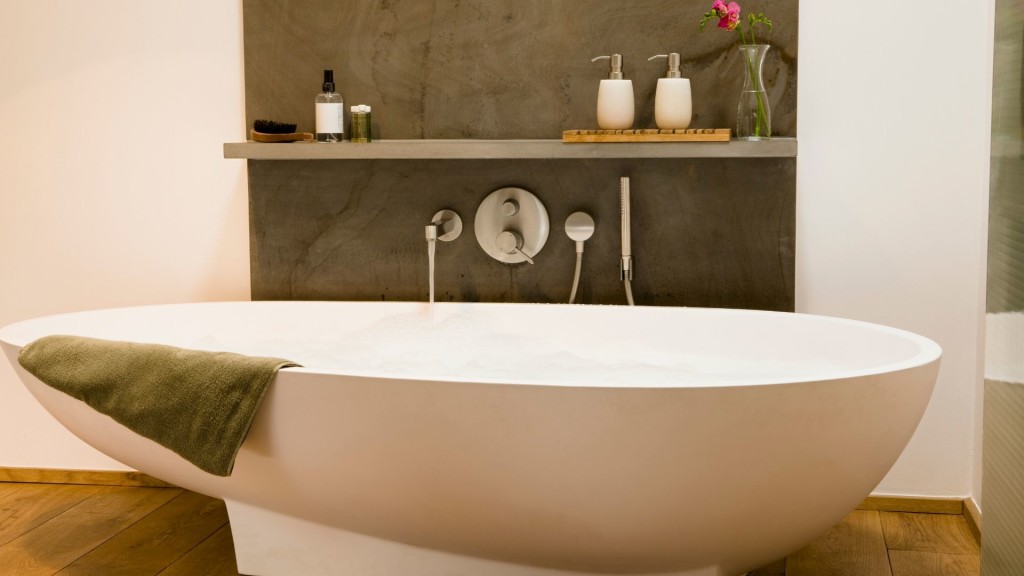 Measuring your wetwall area
Here are the instructions for correctly determining how many wetwall panels you will need:
We recommend you measure each wall you want to clad in millimetres.

Once you have a wall measurement, you should divide it by the panel width, also in millimetres.

Round up any odd figures and that will give you an approximate idea of the number of panels your project will require.

Allow for some wastage to be on the safe side.
If you are not sure about these instructions, get in touch with us for free customer support.
Why buy decorative bathroom cladding?
If you are thinking of installing a wetwall but aren't sure… Trends change all the time but one of the most constant shifts in home décor has been a gradual move away from traditional bathroom wall coverings. While tiles will always be in vogue, they are fiddly to install and notoriously hard to keep hygienically clean. In recent times, fashion has dictated a move towards high-end, natural materials. While this can look great, it is expensive. Decorative bathroom cladding offers the same visual effect, is not as expensive, is easier to install and much less of a hassle to keep spotless.
Because decorative wetwall cladding is sold in panels, it makes covering even large areas simple. It saves time while offering a stylish finish that is both practical and highly durable. What's more, if you still want to have a tiled effect you can. We stock a range of wall panels with a tile-effect finish. Of course, the beauty here is that no grouting is used. Representing excellent value for money, this product range is both high quality and extremely affordable.
Decorative bathroom and shower cladding is completely waterproof, designed to protect walls and deliver outstanding aesthetics. It has a rigid composition and is non-porous, meaning it will not attract mould or mildew. Our range includes panels manufactured from laminate, acrylic and composite. Collections include classic, boutique, glass, natural, and many more. So, if you have seen a look you want to achieve, you can – cost-effectively and quickly. Here are some great ideas for family bathrooms from Ideal Home.
The wetwall specialists
When investing in a wetwall, it pays to buy from a specialist. Not only do we stock the widest choice of bathroom and shower panels, we are always on hand to offer free advice. That means, if you need support with a technical question, we are here to help. Our website visitors can reach us online or by phone. We aim to make decorating any wet area easy.
When you buy waterproof wall panels from us, we will deliver them to your address – anywhere in the UK. As a leading UK supplier, we really do go that extra mile to offer the products you want at a price you can afford. Our background in wall cladding dates back more than a decade, making us the first choice for homeowners and trades looking to do business with a knowledgeable supplier. We carry huge stocks, meaning we are able to meet orders of any size.
If you are currently measuring up a project and want to invest in quality products that will last and last, take a look at what we have got in store. Our website is easy to navigate and makes finding just what you are looking for simple. A wetwall makes sense because it is designed to withstand moisture and look after the structure of your home. The fact that it can also add a touch of glitz and glamour to any wet space is the icing on the cake. You can even use our products in kitchens and utility rooms. Our customers benefit from fast delivery, usually within three to five working days.
For many people, the move to a wetwall is a lifestyle choice. It looks great, is effortless to keep clean and saves both time and money. For more information, visit our website.