With current interior trends oozing sleek, sophisticated lines, bathroom tiles can seem a bit dated. Let down by grout, tiling does not offer the seamless aesthetics of popular alternatives. Can't face matching up tile patterns? Don't want to risk using grout or spending a fortune to complete a project? There are better ways to revamp your bathroom. You can even save some money.
If you want to start a project that won't overwhelm you, these modern options are designed to make renovation work a doddle. In addition to delivering outstanding visual appeal, they are easier to install and require much less maintenance than tiles. For example, you can achieve a marble look without using expensive and hard to maintain marble. You can create a theme that looks like coloured glass – without needing glass. Get the idea?
If your bathroom is looking jaded, could do with a cosmetic lift or embarrassingly still looks like a throwback to the 1970s, now is the time to roll up your sleeves and get stuck in. Before you make any rash decisions, here are some easy to install alternatives to bathroom tiles. As a general buying guide, purchase 10 per cent more of the product than required to ensure you have enough materials.
Boutique looks with laminate
Bathroom tiles are a bore if you are trying to achieve a distinctly boutique look. This is where laminate bathroom panels can make a world of difference. Online suppliers now boast product lines that include full gloss finishes in truly bold colours. Think of lime green, purple, red and black. Panels can resemble glass – with none of the safety or maintenance drawbacks. And, just for good measure, you can even find designs with textures taken from nature like hazel linen.
Unlike tiles, bathroom panels don't require grouting – so you get a 360-degree stylish finish. Not only that, you benefit from a surface that is really quick and easy to keep hygienically clean. Boutique laminate bathroom panels are relatively inexpensive – usually under £100 - and can be fitted over tiles. You can use them either on bathroom walls or as shower panels. Yes, they are waterproof!
If you want to make the most of this great alternative to tiles, choose a panel that is:
Supplied with a long manufacturer's guarantee (10 years is a good benchmark)

Can be painted over in the future if you tire of the finish

Manufactured to resist mould
Natural stone bathroom panels
Fancy giving your bathroom a Mediterranean make-over? You can with classic bathroom panels that take their inspiration from some of the most opulent natural stone materials on the planet. Manufactured from laminate, they are available in a vast range of finishes – everything from sandstone to Carrara marble. So, you can enjoy a luxurious bathroom without spending too much cash. This low-cost alternative to the real thing looks so authentic you won't be able to tell the difference. Panels cost around £70. Compare that to the real thing, which can cost more than £50 for a single tile. A tidy saving and a lot less hassle.
Caring for real marble is a chore. It needs to be cleaned regularly to maintain its finish. Most marble tiles need cleaning on a daily basis. Removing stains can be tricky and you may need to polish your tiles to keep them in tip top condition.
In contrast, a marble finish bathroom panel will only require a quick wipe down as and when required to prevent the build-up of soap and shampoo, etc. What's more, it will retain its finish. Marble tiles can crack. They are also heavy, making the installation process a lot trickier than an alternative to bathroom tiles. Other things to consider if you are torn between natural stone and laminate is that material like marble are both porous and can scratch easily. They can also be slippery to the touch.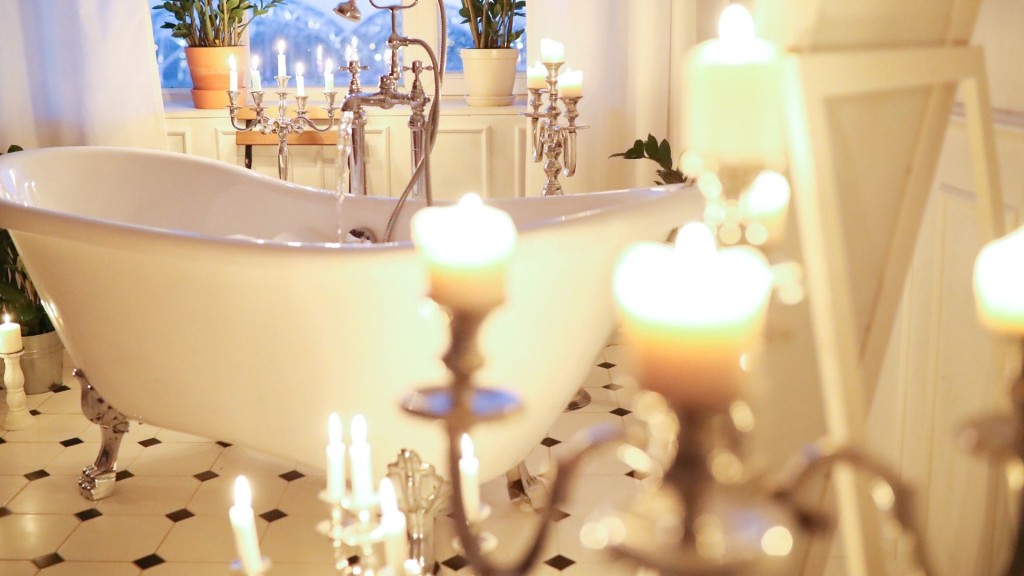 The best alternative to bathroom tiles
Ceramic and porcelain tiles have a long history in British bathrooms. In recent years, they have been overtaken in the popularity stakes by modern alternatives. Porcelain tiles are traditionally manufactured from dense clay. However, they are heavy and difficult to install. Compared to bathroom panels, they are very costly. Not only that, they are hard to repair if they crack or break.
If you are looking for a material that is effortless to install yet offers you the widest range of stylish finishes, laminate wall panels are the best alternative to bathroom tiles. They don't just look the part; they are economical and extremely hard-wearing. You can change the look of any wet room quickly and benefit from a look that will last until you get fed up of it.
The cheapest and quickest way to source laminate bathroom panels is online. That is where you will find the best choice, lowest prices and home delivery. You will be able to view all the latest styles at any time and not have to worry about how you are going to get them from A to B. Most reputable sellers offer completely free installation advice. You won't need any specialist tools or skills – just a desire to get the job done.
Tired of looking at outdated tiles? Want to benefit from a completely fresh look? Why not give tiles a miss this time around and see what you can achieve on any budget with laminate bathroom wall panels? Non-porous, lightweight and manufactured to resist moisture, they are the ideal solution if you haven't got the time or cash to faff about with more expensive alternatives. You can achieve the look you want and enjoy the result for many years.
Bathroom trends to look out for in 2020 include compact designs, marble finishes and bold colours. Other top picks include industrial themes – still going strong. So, don't be afraid to splash out on metallic wall panels. You may want to consider a look-alike copper finish panel or something with a touch of sparkle. Patterned and textured wall panels are also predicted to be in vogue.
Happy shopping!