Interior designers are cutting through the clutter of outdated trends to give homeowners a handle on emerging styles, including low cost bathroom panels. They are predicting more interest in deep bath tubs and a focus on luxury finishing touches like brass fittings. But, if you want to keep a lid on costs, are waterproof panels really cheaper than tiles?
Industry insiders say ceramics – even those purchased at bargain basement prices in seasonal sales – can cost more to install. Fitting costs often outweigh the benefits of a low initial outlay. And the time it takes to complete a project can further add to the expense not to mention frustration. In contrast, they say wet wall panels are both affordable and relatively straightforward to fit. In fact, any DIY enthusiast can install them using hand tools and adhesive.
If you are looking to upgrade your bathroom this year, there is a plethora of style ideas to inspire you. Whether you want to renovate a compact en-suite or remodel a family bathroom, you can create a brand-new look on just about any budget. Use a stylish wetwall panel and finish your project with matching or complementary accessories. Hot right now are brass taps and metallic framed mirrors.
Current bathroom trends
To make the most of your bathroom panels, why not invest in a new bath or shower? Creating a real splash in showrooms right now are art deco inspired designs. If you want to give your bathroom an instant lift, consider contemporary integrated lighting. Go for spotlights in the ceiling or conceal lights in the architecture of your space. Make the most of features like alcoves and shelving.
There is a lot of hype about marbled wallpaper. However, if you want to create this classic look, choose bathroom panels instead. They are totally waterproof, effortless to keep hygienically clean and a lot longer lasting. What's more, they won't peel off or allow moisture to penetrate your wall. We recommend laminate wall panels. They come in at the bottom end of wetwall pricing and offer an excellent choice of finishes. Take a look at options such as Arctic Marble, Caspian Marble and Midnight Marble. They look stunning and cost a lot less than many alternatives.
Earth tones that create warmth are currently in vogue. This means Travertine is making a big comeback in both bathrooms and showers. You don't have to go to the expense of buying the real thing. Invest in a bathroom wall panel instead. It will be easier to install and yet look exactly the same.
Other trends are leaning towards thick-framed, feature mirrors and black bathroom accessories – including bath tubs.
Bathroom panels instead of tiles
One of the biggest trend surprises of the past year has been the resurgence of partially tiled bathroom walls. You may be surprised to learn that bathroom panels have helped to fuel the craze. This is thanks to composite wall panels that look exactly like bathroom tiles – without the hassle. There is no grouting, just seamless style. If you want to create a shelf look or add texture to an otherwise bland space, this type of panel is the perfect choice.
Consider fitting tile-look panels to the height of a shelf, beading or a picture rail. Composite wall panels are incredibly easy to cut, so you can create a unique design or simple splashback. If your bathroom benefits from a freestanding tub, you may only need panelling behind a sink or to creature a feature. A tiled wetwall can add a designer twist by covering a boring bath panel, particularly if the tub is installed in a corner.
Whether you want to make a design statement or reduce clutter, a composite bathroom wall panel is a savvy way to cheat when it comes to creating a 'tiled' finish. Top tip: neutral colours are making comeback, so stick to something you can live with.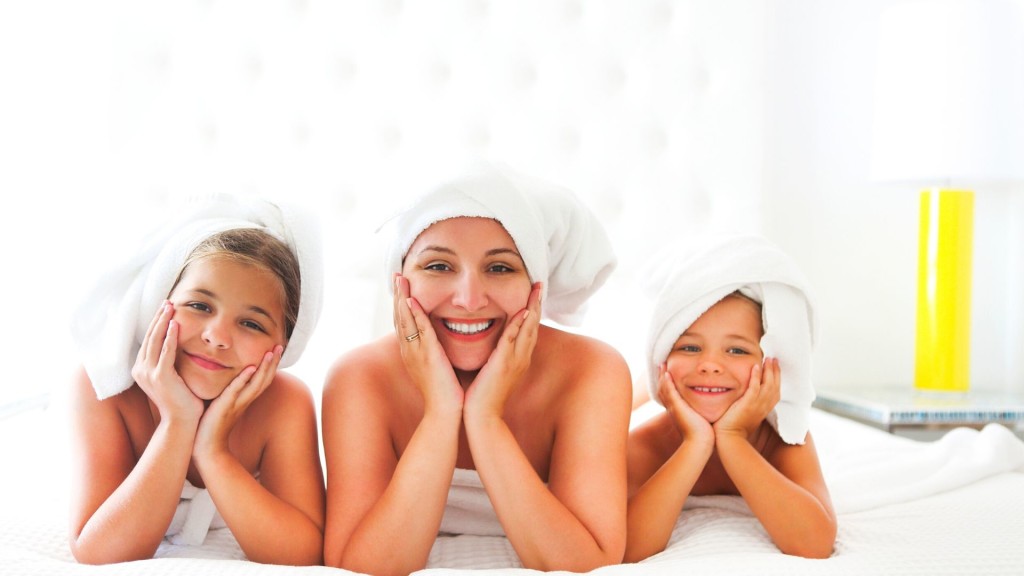 Open showers and waterproofing
The open shower is the design statement you can't escape. It is everywhere. Use bathroom panels to create large, open washrooms. Add to the overall effect with accessories such as benches and classy lighting. This type of bathroom style is easy to keep clean with laminate, acrylic or composite wet wall products. You can create an open shower and incorporate a freestanding bath tub for maximum effect.
Other current bathroom trends include looks inspired by nature. Botanicals are especially popular. If you want to keep a lid on leafy designs, why not consider moisture resistant panels with a Hazel Linen finish? You can always add a pot plant or two to bring the outdoors inside.
Bathroom wall panels are a cost-effective alternative to tiles. They can work out cheaper to buy and install and require far less maintenance. Importantly, you won't have the worry of looking after often porous grout. This mortar easily discolours, is notoriously hard to keep clean and can crumble over time – particularly if the consistency is wrong. For maximum durability, grouting also requires expert application. It needs to be packed tightly into spaces between tiles to be effective in the long-term.
In contrast, the bathroom wall panel can be bonded to walls with glue. There's minimum preparation work involved, and modern adhesives provide a robust, long-lasting grip. Lightweight when compared to tiles, the waterproof panel is much easier to handle and can be cut on-site. You will find full installation advice on our website.
When investing in bathroom wall panels, always buy online. You can take your time to browse the options and benefit from home delivery. You will also give yourself to time to avoid making a purchasing mistake. Some trending styles may look good in a DIY store showroom, but will they really be right for your home? Consider not just the cost of waterproofing walls but the price of accessories required to replicate the look. Be careful with styles that won't stay in vogue for long. You may want to avoid fussy designs and go for something you can adapt with inexpensive little extras.
Save money and go for unfussy contours, block colours or bathroom panels with a high gloss. You can make a statement without going over the top.