A wetwall has traditionally been considered as any wall that is both moisture resistant and capable of housing plumbing. For example, tiles are used to create a wet wall in rooms like kitchens, bathrooms and utility rooms. In this feature, we are going to explain what a wetwall is in terms of modern décor. So forget construction-talk.
The decorative wet wall is popular because it is easy to install, protects the fabric of buildings from water and steam, and looks stunning to boot. It can hide unattractive plumbing but is especially useful for updating off-trend settings and hiding damaged brickwork or even old tiles. This product is sold in panels and can easily be installed by any DIY enthusiast. It is popular because it works out cheaper than tiles while delivering exceptional aesthetics.
Another reason why the wet wall is in vogue is because it is quicker to fit than tiles, and easier to maintain. Those looking for a low maintenance solution in a room like a bathroom or a shower room find a wet wall simpler to keep hygienically clean. For starters, it does not require grouting – a real chore to clean and something that can quickly discolour and spoil the look of a tile project. Grout is a problem area when it comes to dirt and bacteria. Its crevices are perfect areas for them to hide.
What type of panels are moisture resistant?
In modern décor, moisture resistant wetwall panels are manufactured from a range of durable materials. We sell wet wall panels in three distinct options. They are: acrylic, commonly used in showers, laminate, popular in bathrooms, and composite, which are widely used in showers. Bathroom wall panels are available in a huge range of finish choices. For example, in our online store you will find three collections – Natural, Boutique and Classic. Each of these has a multitude of choices.
Our Classic range boasts beautiful, luxury finishes – like Natural Pearl, Arctic Marble, Sicilian Slate, and White Gloss There are lots of other choices, of course, but this will give you a flavour. The Boutique range brings high shine to bathrooms walls. It boasts bright gloss finishes. The huge colour range includes purple and red, along with our standout 'opulence' finish. The Natural range includes copper and gold alloys, along with beautiful dark wood. To complete the look, we sell all trims and accessories.
For showers, we take the wetwall to the next level. As well as supplying the full range of luxury , high-end finishes to homeowners across the UK, we also stock tile-effect wall panels. These composite products replicate the look of tiles perfectly – without the drawbacks of grout. The modern wetwall resists all those things that make tiles unattractive, like mildew. As one of our experts says: "People today haven't got the time to faff about with hard-to-clean surfaces. They want seamless solutions that deliver more than just moisture resistance and hygiene. They want style.
How celebrities are driving demand for the wetwall
Nowadays, people look to celebrities and influencers for décor ideas. They may scour the pages of magazines or trawl the web looking for the very latest trends. Many find the look they want on social media platforms like Instagram. The great thing about the decorative wetwall is that it lets homeowners recreate expensive interior design looks – without the price tag. So, if you have seen a bathroom or shower style you love but know you can't afford, the same look is probably available in a wet wall product. If it is, we have got it! We love this collection of images of celebrity bathrooms on Pinterest. It features everything from plain fancy and bold to sheer elegance. See bathrooms used by Bono, Charlie Sheen, Harrison Ford, Ellen DeGeneres and even P Diddy!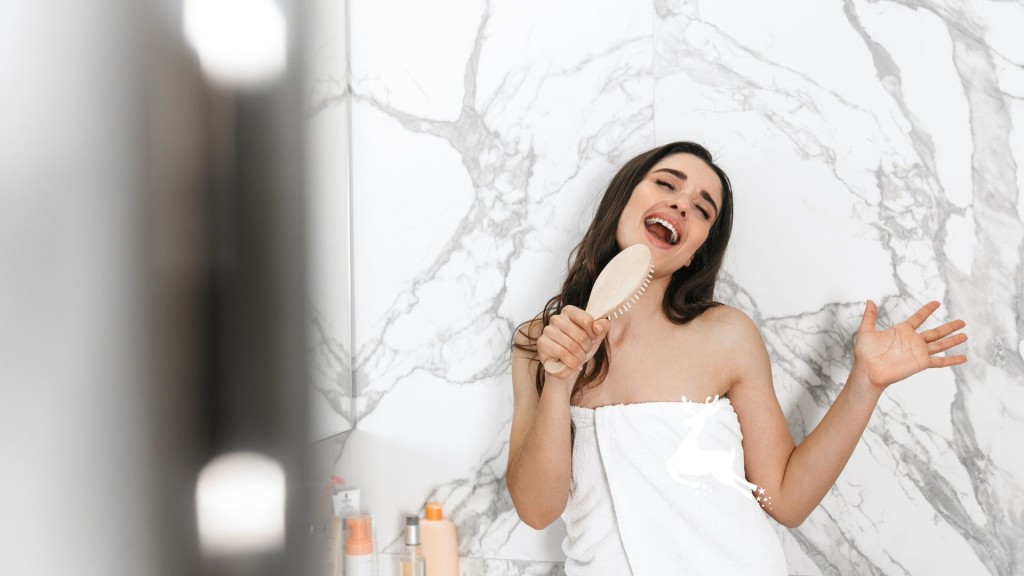 When we started our business, we came from a background in interior cladding for hygiene purposes. We have been delivering solutions for commercial kitchen and food processing businesses, not to mention hospitals, for more than a decade. We realised that quality finishes, modern production methods and other factors were driving demand for wall panels that could be used in bathroom and showers.
Now we are one of the biggest names in the UK wetwall business. So, the next time you spy a household name showing off a bathroom that is to die for – see how much it will cost you to copy that look. You will be surprised. As well as being effortless to install, waterproof wall panels are highly durable. They last for years and retain their looks. If you are looking for some ideas, take a look – it is completely free to browse our range.
Where to buy a wetwall
In addition to providing a nationwide delivery service, we provide completely free technical advice. That means we can help if you have got any questions. For example, many people ask if a wet wall is completely waterproof. We can save you some time here – yes, it is! On our blog you will find helpful information about everything from installation methods to how many panels you will need.
Right now, we are offering free delivery on all orders over £80 so, if you have a bathroom project in mind, now is a great time to buy. With literally thousands of satisfied customers, we are the go-to online store for all your wet wall project needs. This week's hot picks include Turino Marble, Black Statuario and Levanto Sand. Go on, take a look. You won't be disappointed. In fact, you may just be blown away by the sheer choice on offer.
If your bathroom or shower has seen better days, give it the Hollywood treatment on a low budget. Discover how you can transform a space almost like magic. You won't have to find time to scrub tiles and, with our products, you can even install a wet wall over dated tiles. Easy!
We look forward to delivering your beautiful wetwall. Our distribution service takes in the whole of the UK. In addition to the best products at the lowest prices, we stock everything you need to complete a wet wall project.