Shower panels protect walls from damaging water and look stunning. But how do you clean them? If you have recently invested in this modern alternative to tiles or are thinking of transforming your shower, this guide will help. The great thing about waterproof panels is that they are the most hygienic solution for moisture intense settings. And they are incredibly easy to keep sparkling clean.
Make no mistake, millions of germs can lurk in a bathroom - and a shower is no exception. While the toilet bowl is the most obvious place for pathogens, any surface in this high-risk environment can pose a challenge. Wall panels have an advantage over traditional shower wall coverings - they dispense with the need for grout. As well as being notoriously hard to clean, grouting can harbour hundreds of bacteria every square inch and attract mould. That is one danger you won't have to worry about.
This guide will ensure your shower panels are not just clean but hygienically clean. We recommend before you start cleaning you remove any accessories from your shower, including suction cups, soap, shampoo and any other products. This will ensure every square inch is thoroughly cleaned.
What you will need to clean panels in your shower
Don't worry, this process is not just easy, it is quick. Health experts recommend shower rooms are cleaned at least once a week. If your shower is used on a daily basis in a busy family home, you may want to consider cleaning it much more regularly. As well as keeping bacteria in check, you will preserve the look of your shower panels and stop the build-up of products.
Cleaning materials required:
Sponge

Clean microfibre cloth

Mild detergent

Antibacterial spray
Once you have removed accessories from your shower, put mild detergent on a damp sponge and wipe down your shower panels. Make sure you don't overlook surfaces behind shower fittings and in corners. Once this process is complete, use your shower to wash the detergent away. If your shower is only used occasionally, keep hot and cold water running through the showerhead for at least two minutes - to flush through any bacteria that may be lurking.
Once this process is complete, we recommend you allow your shower panels to air dry. You can use the microfibre cloth to buff up your shower fittings to give them a gleaming finish. When the panels are dry, give them a light coating of antibacterial spray and, again, leave to air dry.
That's it - job done! Your shower panels are now clean. It is important to remember a shower tray will harbour more pathogens than wall panels - so don't forget to pay particular attention to the base of your shower. It is worth noting that just two per cent of bacteria found in a wet room comprises pathogens - so don't have nightmares.
Why shower panels are easier to clean than tiles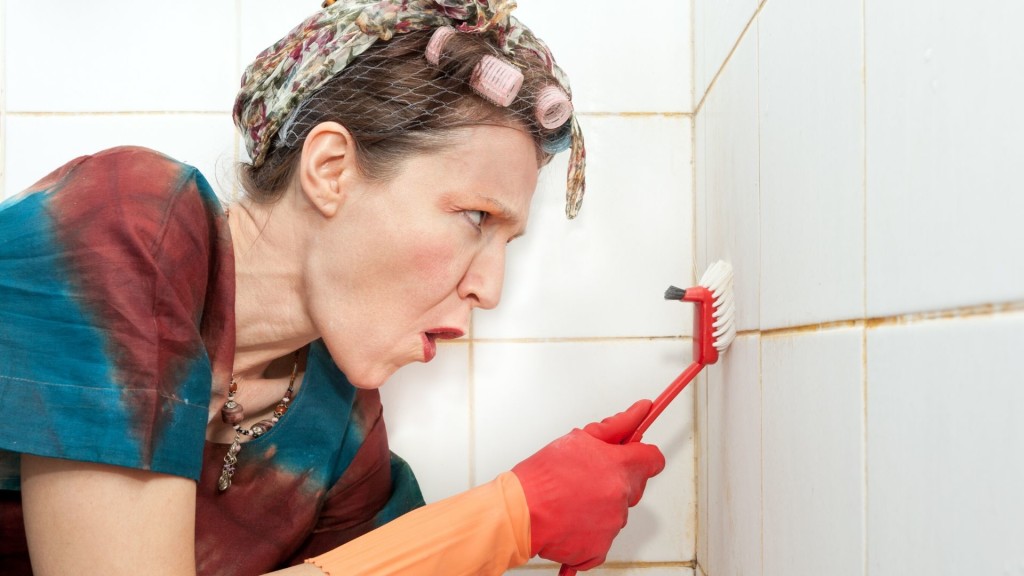 Tiles look good when they are first installed, but maintaining them can be a real chore. As well as losing their initial sheen, the grouting between individual tiles can quickly discolour. By nature, grout has a rough surface with crevices. This makes it a hot spot for bacteria. Cleaning thoroughly may well require harsher fluids or creams and a lot of elbow grease. You may even need to use a scrubbing brush.
But it isn't just grout that makes cleaning tiles much harder than shower panels. Ceramics can crack on impact or become loose. This poses additional hazards and makes the cleaning process really tricky. Bacteria can hide in broken tiles and getting inside hairline fractures can prove almost impossible. Business Insider recently published a long list of detergents recommended for bathrooms, but none will work if you can't reach the surface that needs to be cleaned.
If you are looking for a low maintenance shower wall covering that supports hygiene and makes the cleaning process a breeze, shower panels are the answer. They are impact resistant, won't crack and deliver a seamlessly efficiency surface. Cracked tiles can have sharp edges and cause injuries - something many people looking for a waterproof wall covering don't consider. Accident Claim Expert recently reported on a case where a young girl needed stitches after cutting her leg on a broken tile at a swimming pool. If you are a landlord, you may want to consider avoiding a personal injury claim by avoiding use of tiles or ensuring they are rigorously maintained.
Our customers tell us that the time-saving benefits over cleaning tiles make this wall covering their preferred choice.
Where to buy easy to clean shower wall panels
Shower panels can be purchased online and delivered to your door. As well as being effortless to maintain, they are available in a huge choice of fashionable finishes. At Wet Wall, we stock shower wall panels in a multitude of colours and styles. So, if you have ever fancied a marble-look bathroom or something with a bold, high-gloss finish, you will find it on our website. As well as stocking the most sought-after finishes, we keep our prices low.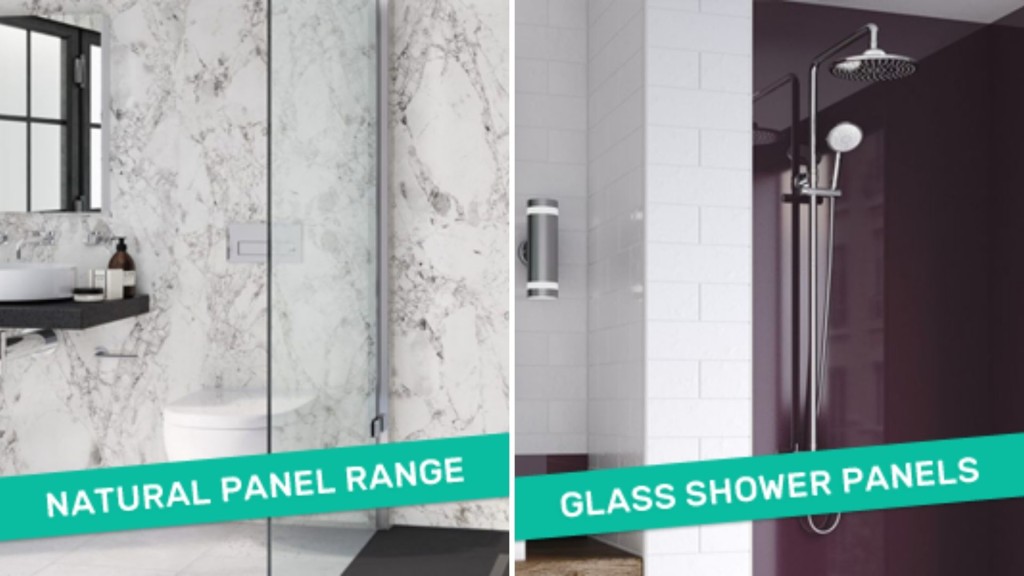 One of the most competitively-priced nationwide stockists of shower panels, we offer outstanding customer support. Always happy to answer any questions, we ensure everyone who buys from us is satisfied not just with their products but the service they received from our team. Wall cladding experts, we have been delivering wet wall solutions for more than a decade.
As well as being hygienic, our wall panels are easy to install and cheaper than tiles. On average, our customers save around twenty-per cent compared to the initial outlay involved in buying traditional wall coverings. Not only that, our panels take a fraction of the time to fix in place and preparation work is minimal.
With shower wall panels manufactured from acrylic, laminate and composites, you can achieve the look you want - quickly and cost effectively. As you can see from this cleaning guide, looking after your shower wall panels couldn't be easier. Fed up of scrubbing ceramics? Don't want to deal with any more grout? Make life easier with shower panels from Wet Wall.