A wetwall is designed to deliver total waterproofing and look fabulous. Modern designs are manufactured to retain their looks for years, but you may be asking if a wet wall can be painted. The answer is 'Yes', and this blog we will tell you how. Many people ask this question because they worry they will get stuck with a look they will tire of. If you buy wisely, painting should not be necessary.
Bathroom wall panels, along with shower panels, are available in a wide range of both contemporary and classic finishes. Our designs are market-leading and chosen for their long-lasting visual appeal. However, it is worth knowing you can paint your wet wall if you fancy a change. This may not be possible with outdated shower panels but can be easily achieved with ours.
The fact that a waterproof panel can be painted gives it added value. It means, when you make your initial purchase, you can be assured that the product will last for as long as you want it to. Our panels are generally cheaper than tiles – often by more than 20 per cent - making them incredibly cost-effective not to mention versatile.
How to paint a wet wall
You will need the following products to prepare your panels for painting:
Sander, sanding stone or sandpaper

Mild detergent

Cloths

Acrylic primer
Please ensure you follow the process outlined below.
Before you undertake any work on a wetwall, it is important to ensure it is thoroughly clean. A mild detergent and water will do the job. Carefully remove soap, shower gel and any other products from the surface. Allow your panel / s to dry completely before moving onto the next stage.
Invest in a sanding stone or good sandpaper and work over the surface of your wet wall. This will roughen the surface and ensure primer and paint properly bond. Ensure you repeat this process over every square inch of the panel. Once you have finished, use a damp cloth to remove any dust. Debris left on the panel will impact the finish of your paint job, so make sure you remove all particles for smooth finish.
Once you are satisfied the roughened surface is free of debris, you can prime it. We strongly recommend a primer that is only made from acrylic. It works well with a wetwall and ensures the result doesn't look tatty. It is best to apply one coat, allow it to dry and then apply a second coat. When the second coat is dry, you can move onto the painting stage.
You are strongly advised to paint a small area and allow it to dry before covering the entire panel. You may need a further coat of primer or a better-quality paint.
Because your wall panel has been properly prepared, you can coat it with a paint of your choice. Hey presto – a brand new look!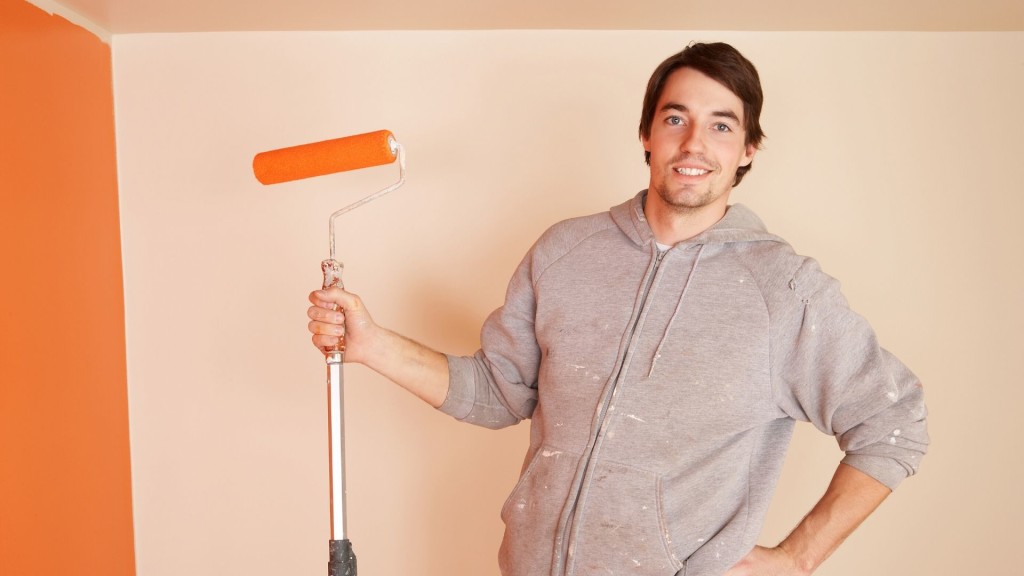 Why do people paint a wetwall?
The truth is that trends – and tastes – change. What appeals to you today may seem old hat in a couple of years' time. That is why it pays to buy a decorative wetwall that can be given a completely new look in the future, if desired. Most of our customers choose a panel design that meets their current needs. It is good to be able to tell them that they don't have to stick with the same finish forever. This is especially the case if they are investing in a particularly bold colour that could easily fall out of favour with design influencers.
Painting bathroom wall panels is an effective way to change the look of a wet wall – without losing any of its core benefits. For more insights, we asked our customer support team to explain the importance of versatility.
"If you buy a wetwall and a couple of years down the road decide to change the look of a shower or bathroom, you can," they said. "Sometimes, a person buys a property with a wetwall already installed and decides the finish does not appeal to them. If the panels are in good condition, painting is a simple way to avoid the upheaval of removing and replacing them.
"We are often asked if a wet wall can be painted over and we always explain 'yes' but point out the recommended process to ensure an evenly painted finish."
Modern wet wall finishes
The modern wetwall is available in a wide range of stunning finishes. They include glass-look block colour wet wall products and panels that replicate natural stone. Our marble, sandstone and slate finishes are very popular. The bathroom panels range includes a Boutique collection which helps homeowners recreate expensive designs they may have seen in lifestyle magazines.
Low cost, easy to install and incredibly long-lasting, the wet wall is popular because it performs more than one function. It protects walls while giving any moisture intense environment a designer finish that is much easier to keep hygienically clean than tiles.
Where to buy a wetwall
You can buy a stunning wetwall online. We supply homeowners and trades across the UK. With an unrivalled range, manufactured from the highest quality materials, we are the go-to people for decorative bathroom and shower panels. Ordering is easy, and we will deliver your wet wall to your door.
Packed with conventional and trending ideas, our website is bursting with all the inspiration you need to make any wet area a beautiful part of your home. Choose from tile effect composite panels, metallic finish products and much, much more. One thing is for sure, you won't be stuck for choice. And, best of all, if you change your mind in a year or two, you can always paint over it.
Just remember to follow our recommended method and you will be home and dry – literally.
The wetwall is a fantastic way to achieve a new look and give your moisture intense environment a hygienic finish. Take a look at what is in store today and start planning your dream bathroom or shower.